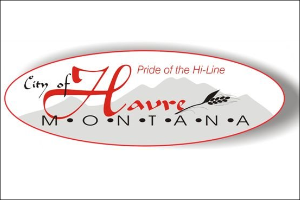 HAVRE, Mont. (NMB) – During this week's Havre city council meeting, a public hearing was held to discuss a preliminary engineering report on water system improvements.
The report was presented by Jessica Salo, a project engineer for Great West Engineering.
A water loss assessment was conducted in the report and Havre is estimated to have had 15% water loss. Although some communities experience greater water loss, anything above 10% is considered excessive. Water line repairs could help reduce the amount of water lost, according to Salo.
The assessment of the water supply showed that the greatest concern right now is drought, as there is currently no reserve water source. This will be alleviated in 2025 once Havre is connected to the north-central regional water system.
The treatment evaluation showed that most of the water treatment plant is relatively new and in good condition, but the filter material is reaching the end of its useful life and valve improvements are needed to allow the system to deliver water from both regional springs and the Milk River.
The storage assessment showed that the storage capacity is more than sufficient, but structural repairs to the west reservoir are needed. East and overhead tanks are nearing the end of their useful life, as they are more than 50 years old. However, with proper ongoing maintenance, replacement can continue to be delayed.
The pump station assessment showed that upgrades are recommended to improve redundancy within the system, but this is not a city priority at this time. No changes are proposed to the operational strategy of the pumping stations.
The evaluation of the distribution system has shown that there are many cast iron lines prone to breakage. There are also miles of pipes that have passed their useful life and service lines that need to be replaced. A step-by-step approach will be needed to solve these problems.
The environmental assessment associated with the PER did not identify significant impacts.
Funding for these improvements is expected to cost over $ 8.8 million. The funds could come from a variety of grants and loans, as well as COVID relief funds and rate increases averaging between $ 2- $ 4 per user per month.
Construction on some of these projects could begin in the spring of 2024, with funding potentially awarded in May 2023.
During the public comment, Havre resident Cody Miles expressed concern about the chloramines used to treat the water that the Havre will be allocated from the Tiber reservoir once connected to the NCMRWA system, which is expected to happen in 2025.
City officials said they are doing due diligence to make sure there are no problems.
The Environmental Protection Agency said chloramine-treated water is safe for drinking, cooking and baking as long as it meets regulatory standards.
In order to apply for grants for funding before the next deadlines, the city has scheduled an extraordinary City Council meeting for 6:30 pm on Monday, May 16.